Welcome to Holmes Court- Only two plots remaining!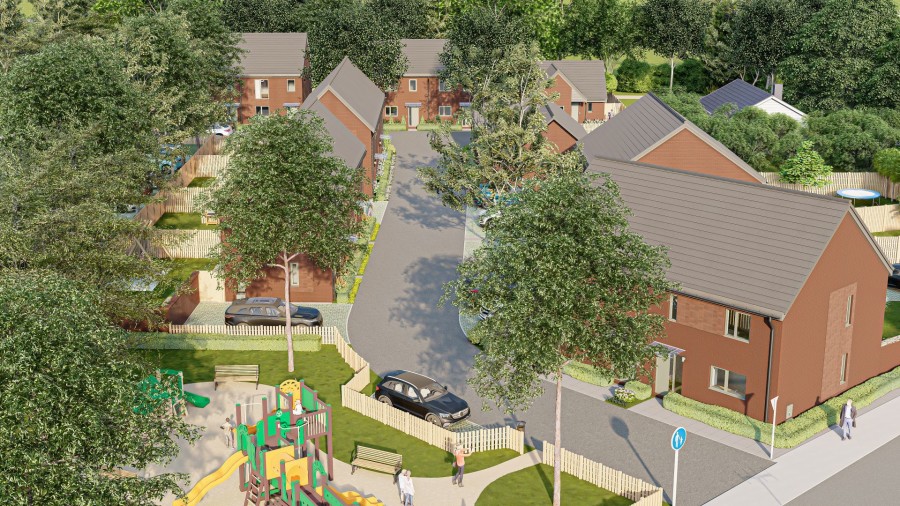 Situated within the highly sought after South Norfolk village of Poringland, Holmes Court is a development of 15 properties and is the much anticipated third and final phase of Rosebery Park. Having been instructed as sole agents to market the new homes, and after a successful few months of marketing, there are now only two plots remaining!
The Big Sky Living development comprises a mix of commercial offices and residential one, two and three-bedroom homes, whilst being ideally placed, close to a great range of shops, pubs and other amenities, as well as a play area and lots of green space, which makes it ideal for families.
The two remaining plots are the property type Morley, which are on the market for £257,500. They are two bedroom semi-detached homes with approximately 925 Sq ft (stms) of accommodation and south facing gardens. These large two bedroom homes are built for those seeking great sized bedrooms and entertaining spaces. Inside, the homes offer stylish interiors, featuring a range of integrated appliances included as standard. All rooms are light, airy and well-designed and offer the perfect balance of space, whether you want somewhere to kick back and relax with the family or entertain guests.
 For more information about the properties still available, please call our Poringland team on 01508 356456.